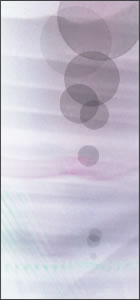 10640 North College Ave.
Indianapolis, IN - 46280
(317)340-1427 (317)816-4006


Chinese Acupuncture and Spine Care

Testimonials

Teresa Hobbs
(Sinus Infection, Common Cold, Low Back Pain, Menopause, Heart Palpitations)


My name is Teresa Hobbs. I have been a patient of Yang Health Center for 9 years. My chiropractor sent me
to Dr. Yang for lower back pain. Treatments have not only helped with back pain but also with sinus
infections, sore throats, menopause, and most of all heart palpitations. Dr Yang was very patient and
persistent with regulating my heart! Only after a check up with my doctor to make sure there was not a
serious heart problem. Unlike some acupunctures, Dr. Yang works with all patients with individual care. Not
just 20 or 30 minutes and you are done. She works toward getting you well . Sometimes it might require a
few visits buy always well worth it!

I enthusiastically recommend Dr. Yang and Yang Health Center.



Laura Owen
(Post Menopause)


When I first started experiencing symptoms of post menopause, I did some research which led me to acupuncture. I
chose Yang Health Center and after the first treatment have not had any symptoms. It works!




Ruby M.
(Hot Flash, Nightly Sweats)


I started treatments for hot flashes only two short weeks ago and felt immediate results after my first treatment. I
would say that the result was about 80% improved. My night sweats were minimal whereas they had been occurring
throughout the night. They had subsided to approximately one or two.




Julia M.
(Peri-Menopausal)


After about 3 weeks of feeling tired and unmotivated I knew something was wrong. Then the night time hot flashes
with headaches started. I consulted my physician and was told I was peri-menopausal. I did not want prescription
hormone replacement therapy do to family history with estrogen so that did not leave me a lot of options. I sought
out acupuncture treatment and found Dr. Yang at Yang Health Center. After my first treatment I slept like a baby
and had no night time hot flashes or headaches. I have had a total of four treatments now and still have no hot
flashes or headaches and my energy level and mood has elevated extremely. I can say that I feel 80% better than
when I first walked in the door. The immediate result is what has now got me hooked on acupuncture.