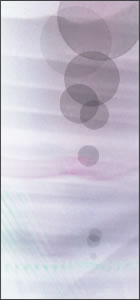 10640 North College Ave.
Indianapolis, IN - 46280
(317)340-1427 (317)816-4006


Chinese Acupuncture and Spine Care

Please call (317) 816-4006 or (317) 340-1427 for a consultation.

Testimonials

"I highly recommend Dr. Yang and the use of acupuncture to treat fertility issues. I conceived my first child quickly,
without intervention; he went to term and is now a healthy 2 year old. When we tried to get pregnant again it took 5
months, and that pregnancy ended in miscarriage after 8 weeks. After the miscarriage, I diligently charted my
waking temperatures and cervical fluid. I found that although my husband and I were timing intercourse correctly,
my luteal phase (the time between ovulation and the start of the next period) was too short to allow a fertilized egg
to implant. Personally, I did not want to go down the "fertility treatment" path, so I tried acupuncture.

Dr. Yang has a wonderful, calming bedside manner. She looks at whole-body wellness while focusing on the
individual's issues. To help me, she gave me a one hour acupuncture session every week, combined with herbal
pills and patches for when I am at home. She also gave me advice on how to "warm up" my reproductive area by
what I drink. (She calls the things you do out of the acupuncture office "homework.") From the beginning she tried
to set the correct expectation that it may take 2 or 3 months for my body to change, but within my first month of
treatment I was pregnant! Including our time prior to the miscarriage, we had been trying for about 10 months.

I am still seeing Dr. Yang monthly while in my first trimester (and possibly beyond) to try to keep everything
balanced for the baby."



Angela H.
(Infertility, Depression, Allergy, Headache, and Low Energy)


I started seeing Dr. Yang in 2000 because I'd heard that acupuncture could help with infertility. I have had female
problems since puberty and was having problems conceiving. Shortly after I started treatment, I noticed that other
problems started to disappear.

I had irritable bowel syndrome my whole life, and it was now gone. I was very high strung and nervous, depressed,
and those feelings and behaviors went away. I had allergies for years and with acupuncture and herbal treatment
they too were gone. People noticed a difference in me at work and I had never physically felt better. After 4 months
of treatment, I became pregnant with my first child. I received treatment throughout my pregnancy and afterwards
for thrush and hormonal imbalances. Now I have three kids. I have gone to Dr. Yang for everything form colds to
back pain and have always gotten relief. Dr. Yang knows my body and has always taken time to get to know me as a
person as well. She looks at me as a whole being and targets her treatment based on that knowledge. My children
have even gone to her for "patches" and prefer seeing her to any other doctor because they feel better from her
care. I consider her my primary physician. My husband is now starting treatment because western methods for
insomnia and other issues have failed. I cannot say enough about how Dr. Yang has positively influenced my life as
a whole and that of my family. She is a treasure.



Kristin H.
(Infertility)


Coming to acupuncture each week has been my weekly treat during all the stress that I hace had trying to get
pregnant. Dr. Yang always listens to my questions and answers then thoroughly. She really tries to offer solutions
during a hard time of dealing with a year of infertility and plus after one month, I can already tell a difference.





Next