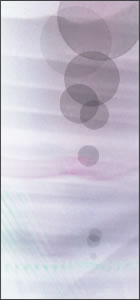 10640 North College Ave.
Indianapolis, IN - 46280
(317)340-1427 (317)816-4006


Chinese Acupuncture and Spine Care

Please call (317) 816-4006 or (317) 340-1427 for a consultation.

Testimonials

Nana S.
(Uterine Fibroids)


I turned to acupuncture because I needed help with my uterine fibroids, a condition for which contemporary
medicine does not seem to have a good solution for. Lately, my fibroids have gotten quite large and caused a lot of
pain and discomfort. Within a week of starting the acupuncture and herb treatment, the pain almost disappeared.
Within ~1.5 month of the treatment, the length of my period decreased considerably—from 13 days to 7 days. With
the reduction of my symptoms, the quality of my life increased dramatically.

I look forward to every appointment with Dr. Yang. She has a wonderful bedside manner: She is very caring and
gentle, yet very firm when she makes sure the patient has done her "homework" (eg, used the herb supplements
and the herb patch). I fully realize that the acupuncture and herb treatment will last my lifetime, but I prefer this
option rather than radical surgery.

Thanks, Dr. Yang, for giving me the joy of life back!



Miranda R.
(Headache, Endometriosis)


"My experience at Yang Health Center has been wonderful. The acupuncture treatments I have received from Dr.
Yang have helped me immensely with chronic headaches as well as my pain with endometriosis. Dr. Yang and the
office staff are very kind and make me feel very comfortable during treatment. I am very happy with my results!"