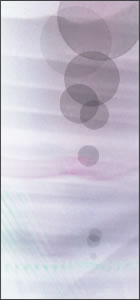 10640 North College Ave.
Indianapolis, IN - 46280
(317)340-1427 (317)816-4006


Chinese Acupuncture and Spine Care

Please call (317) 816-4006 or (317) 340-1427 for a consultation.

Testimonials

Marsha B.
(Bronchitis, Neck and Leg Pain)


I have been a patient at Yang Health Center for several months and have also been treated 2 years ago. The first
time Dr. Yang treated me for an acute bronchitis problem. My ability to breath and symptoms disappeared in two
days after the treatment. Recently I have suffered from neck and lower back pain and leg pain. During the last
three months, the acupuncture treatments have eased the pain tremendously as well as other herbal methods that
Dr. Yang uses. Dr. Yang listens to me and I look forward to treatments.



Lindsay
(Bronchitis)


I normally have to be treated for bronchitis with prescription medicine once and twice a year. Since coming
to Dr. Yang for acupuncture treatment, he has been able to keep the bronchitis away! Thank you, Dr. Yang.