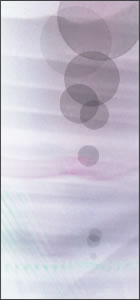 10640 North College Ave.
Indianapolis, IN - 46280
(317)340-1427 (317)816-4006


Chinese Acupuncture and Spine Care

Please call (317) 816-4006 or (317) 340-1427 for a consultation.

Testimonials

The soothing environment and tranquil sounds welcome you as soon as you enter the door. The staff at the Yang
Health Center are the warmest and most caring of any health care facility I have ever visited. As for the
acupuncture, it is virtually pain-free. Thus far, the results I have felt are impressive. But most impressive is the way
that Dr. Yang treats the entire body and the whole person, not just an injured body part. I have only positive
comments to say about the Yang Health Center.



Amy A.
(Wellness)


I decided to try Acupuncture due to chronic health conditions I wanted to completely address, and upon the
recommendation of Dr. Yang, who felt he could help me best through the use of Acupuncture. After beginning the
treatments, I noticed an immediate decrease in my level of pain and more frequent, longer periods without pain. I
am noticing an increase in physical energy, improved mood and mental clarity. I am realizing Acupuncture is not an
instant cure, but creates gradual change as my body systems become more balanced and self sufficient. Part of the
process is working with someone who can help the patient understand their body enough to help facilitate the
process of self healing and balance that results from Acupuncture. Many thanks to Dr. Yang for her skill, sensitivity
and patience.



Dr. S. Osmunson
(Wellness)


I tried western medication for five years to remedy two health issues. Symptom relief was achieved, but with
significant that despite amelioration of targeted symptoms, it might come at the expense of long-tem organ
dysfunction or organ failure. After my experience with these medications and knowledge of the cautionary reports,
I decided to seek alternative forms of treatment. Dr. Yang has skillfully used acupuncture and herbal remedies to
bring my chronic health concerns with in normal clinical parameter. She is a kind and caring individual devoted the
healing arts and her patients.



John
(Pain Management)


Thanks to Dr. Wei-Chen Yang O.M.D. D.C. Dipt Ac. I am able to enjoy life a lot better. I have had back pain for many
years. I have to say Acupuncture has been the best treatment yet. I don't have to take pain pills everyday and the
treatment last for me several months. This is better than taking pills every day to relieve pain which can have side
effects. Among other problems ( shoulder, neck, ankle, etc.), I have had the Acupuncture treatments in these
areas and it works. This treatment is like any other medical problem one might have. Some medicines will work and
some won't. Each person is different, but Acupuncture is one that has surprised me. I never thought this would
ever work, but thanks to my Lab (Brutus) who has spurs in his back, now walks and jumps without any pain after my
wife took him to an animal Doctor for Acupuncture. This is what made me try Acupuncture as a last resort to my
several ailments in life. Dr. Yang is a very caring person toward her patients, and if for some reason your treatment
doesn't work or their is a more complex problem that needs to be taken care of by Western Doctors, Dr. Yang will
inform you of seeing someone else to fix your problem. I have to say, Acupuncture is the best thing that has
happened for me, and it's better than taking pills everyday.



Paul W. Johnson
(Pain Management)


Looking for a way to make lower back pain manageable? I was referred to Dr. Yang's clinic. After a couple of
treatments, my pain subsided significantly. Dr. Yang's professionalism and courtesy are particularly noteworthy. I
feel better than I have any time during the past year. Thank you Dr. Yang.