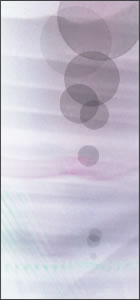 10640 North College Ave.
Indianapolis, IN - 46280
(317)340-1427 (317)816-4006


Chinese Acupuncture and Spine Care

Please call (317) 816-4006 or (317) 340-1427 for a consultation.

Crystal M.
(Stop Smoking)


I came to Yang Health Center for help to quit smoking. After my first treatment I decreased approximately
50%, from one pack per day for the past ten years to only ten cigarettes a day. Acupuncture helps you relax,
eases anxiety and decreases urges. I would recommend this treatment for anyone struggling with smoking
or dealing with chronic pain. Medications are not always the answer. Give your body a chance to heal
itself. You will be surprised with your outcome! Dr. Yang is very professional and knowledgeable.



Chad Halten
(Chronic Fatigue, Stop Smoking)


Dr. Yang has been helping me and my family for many years. I personally have been helped with lower back pain and
they have helped me quit smoking. My wife was able to find relief from extreme nauseau while pregnant. My mom
saw dramatic improvement when Dr. Yang treated against Chronic Fatigue Syndrome. I will continue to visit the
Yang Health Center and their wonderful staff.



Asery H.
(Smoking)


I had tried many different things to quit smoking. A friend told me about acupuncture. I couldn't believe how well it
worked. It was a much better way to go than the other methods. I would recommend it to anyone who wants to quit.



Larry S.
(Quit smoking)


History: 30 year smoker, more than 2 packs a day.
I have heard about acupuncture and had a friend that had it done just to quit smoking. I looked around Casper
Wyoming and there are no practicing Acupuncturist in the area. There is only one clinic in the whole state of
Wyoming who deals with smoking cessation. I knew I was coming to the Indy area and I found Dr. Yang. After the
first treatment, wow. The craving was gone. I even had to drive in a blizzard to get back to parville and usually I
would have been chain smoking, but I did not even want a cigarette on the drive home that day. I even stopped for
2 beers, again no Urge, no craving! This doctor may have saved me long drawn out death. I feel she has added
years to my life and I am sure my grandsons will be just as thankful as I am. Thank you again Dr Yang



Rose M.
(Smoking)


I have smoked for a year. Jane told me to go to Yang Health Center to get an acupuncture treatment to quit
smoking. I received treatments and completely quit smoking. I highly recommend Dr. Yang to others that have the
same issue.

Testimonials