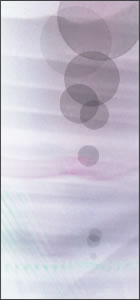 10640 North College Ave.
Indianapolis, IN - 46280
(317)340-1427 (317)816-4006


Chinese Acupuncture and Spine Care

Please call (317) 816-4006 or (317) 340-1427 for a consultation.

Testimonials

Pat A.
(TMJ,Sinus, Allergy, Energy)


I have been seeing Dr. Yang for the pat several weeks my TMJ problems have improved tremendously. The
chronic sinus is so much improved. I have not had to take any of the standard allergy/sinus medicine. The
best part of all is the terrific improvement in my energy level. I highly recommend Dr. Yang.



Kristin L.
(Sore Body Ache, Numbness, Fatigue)


I came to see Dr. Yang to help me with the severe body aches, numbness and tingling in my hands and overall
fatigue. After only one or two treatments my symptoms have substantially improved.
Dr. Yang takes the time to explain all questions no matter how simple they may seem. The treatments are incredibly
relaxing and everyone is so friendly. The appointments are like going to a spa.
I highly recommend Dr. Yang! Thank-you



Stacy
(Anxiety and Fatigue)


I came to acupuncture on the recommendation of my mother. I wasn't sure what to expect, but my experience has
been better then I could have ever guessed. In just a few short weeks, I've noticed giant improvements in my
anxiety, sleep, and overall well being. I've tried various remedies for my anxiety and fatigue and never had the
results I've been getting through acupuncture and Dr. Yang. The Doctor and her staff have been helpful , friendly,
and very professional. They even helped me get rid of a cold. I have recommended Dr. Yang to many people so far
and will continue to do so. I look forward to my appointments and will continue them as long as I can



Chad Halten
(Chronic Fatigue, Nausea in pregnancy)


Dr. Yang has been helping me and my family for many years. I personally have been helped with lower back pain and
they have helped me quit smoking. My wife was able to find relief from extreme nauseau while pregnant. My mom
saw dramatic improvement when Dr. Yang treated against Chronic Fatigue Syndrome. I will continue to visit the
Yang Health Center and their wonderful staff.



Sharon Elfenbaum
(Low Energy, Infertility)


My hormones and energy flow were so out of balance that I was depressed and stressed out when I first started
coming to Yang Indy Health Center 10 months ago. With the help of acupuncture, my energy flow runs much
smoother as my cycles became more regular, my stress and irritability are much lower and acupuncture helped me
to achieve a successful cycle and obtain a pregnancy. With the help of Dr. Yang, she has kept me worry-free (which
is no easy task) and helped me to maintain my pregnancy. I enjoy my acupuncture apointments as she is the
highlight of my week. It's more relaxing to me than a message and I even fall asleep. I guess you could say it's the
best "internal massage" for your body as I feel recharged after each session.





Next Page