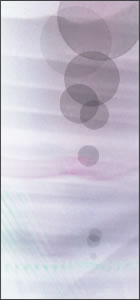 10640 North College Ave.
Indianapolis, IN - 46280
(317)340-1427 (317)816-4006


Chinese Acupuncture and Spine Care

Please call (317) 816-4006 or (317) 340-1427 for a consultation.

Testimonials

Diana Rice
(Anxiety, Stress, Low Energy, Trouble Sleeping, Hypertension)


Dear Dr Yang:
Just wanted to let you know how much better I feel after several treatments over the past 6 weeks. When I came to
you, I was experiencing anxiety, restlessness and very low energy. After working all day, I was totally wiped out. I
even had trouble sleeping which made matters worse.

Thus far, I am very pleased with the treatment regimen that you've prescribed and recognize some much needed
improvement in my overall feeling of well being. I am a lot more energetic coupled with certain calmness. I am able
to complete my work day and also enjoy my evenings. I have also noticed that I'm sleeping much better.
Thank you for your dedication to me and my treatment. You Are so refreshing and it's obvious that you are devoted
to your patients.



Paul F.
(Hypertension)



I am a 64 year old male with several health problems (severe allergies, diabetes, high blood pressure, sleep apnea
and hemi-facial spasms,I can't open one of my eye). I have been getting Botox injections(1200.00$) in my face every
3 months for the past 15 years for the spasms. After a consultation with an acupuncturist(Yang Health Center,Dr.
Yang), I decided to try acupuncture. After 5 visits I, and all the people in contact with me, have noticed a difference
in my face looks. First you need to know that my spasms were so bad I could not depend on my eye staying open
and I became very self conscious of my appearance. It was also difficult for me to judge distance when driving.
After 5 treatment of the scheduled 12 treatments, my eye stays open with the other one.This week I read 50 pages
book that I haven't done in many years. My smile is beginning to become even again. I no longer get sleepy driving
on the way home. I am getting things done around the house that I didn't feel like doing before. I never had trouble
sleeping, but I do think that I'm sleeping better,deeper and this is less than half way through the treatments. I wish I
had looked into acupuncture several years ago. Thank you,Dr. Yang. Paul