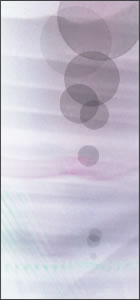 10640 North College Ave.
Indianapolis, IN - 46280
(317)340-1427 (317)816-4006


Chinese Acupuncture and Spine Care

Please call (317) 816-4006 or (317) 340-1427 for a consultation.

Testimonials

Teresa H.
(Heart Palpitations)


I have been a patient of Yang Health Center for 9 years. My chiropractor sent me
to Dr. Yang for lower back pain. Treatments have not only helped with back pain but also with sinus
infections, sore throats, menopause, and most of all heart palpitations. Dr Yang was very patient and
persistent with regulating my heart! Only after a check up with my doctor to make sure there was not a
serious heart problem. Unlike some acupunctures, Dr. Yang works with all patients with individual care. Not
just 20 or 30 minutes and you are done. She works toward getting you well . Sometimes it might require a
few visits buy always well worth it!

I enthusiastically recommend Dr. Yang and Yang Health Center.