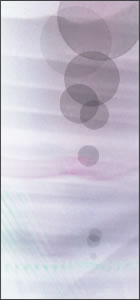 10640 North College Ave.
Indianapolis, IN - 46280
(317)340-1427 (317)816-4006


Chinese Acupuncture and Spine Care

Please call (317) 816-4006 or (317) 340-1427 for a consultation.

Testimonials

My name is John D., I have been going to Dr. Yang for a month. I had relief the first visit. I could hardly lay on my
stomach for the and after a couple needles, I was comfortable laying on the table. I have had back pain for 30+
years. I was told they couldn't do surgery because of my back length until I couldn't walk anymore. I have ruptured
disc and lumbar disc disease. Dr. Yang is also helping my diabetes in my feet. They are not cold all the time now.



Yvonne Bania
(Diabetic, Leg Neuropathy)


I have been receiving acupuncture treatments for several years starting in California and now in Indianapolis with
Dr. Yang. I feel that Dr. Yang is very through in her approach. My treatment program has included herbs and
acupuncture for the treatment of pain due to diabetic neuropathy and cramping. I have felt my condition has
improved noticeably after 3 weeks of being under her care. Dr. Yang is very kind and caring person