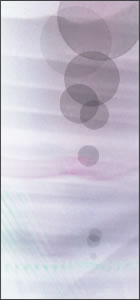 10640 North College Ave.
Indianapolis, IN - 46280
(317)340-1427 (317)816-4006


Chinese Acupuncture and Spine Care

Please call (317) 816-4006 or (317) 340-1427 for a consultation.

Dr. Yang is amazing. My son and I both see her for migraine relief. After suffering with chronic headaches for over 20
years, my only regret it not finding her sooner. Without medication, I have now found relief.


Selga R. August 13, 2014



Dr. Harry Shao is the best!


Rich B. August 6, 2014



I have been to other Acupuncturists and thought I would not go again. I am glad I gave it another chance and went to
Yang Health Center. She is a great Dr. and the staff is well trained and treat you very nice.


Bruce J. July 30, 2014



Dr.Yang and her staffs are great! She helped me twice with naturally induce labor.


Keith Y. July 9, 2014



Dr. Yang is THE BEST! She and her staff are patient and thorough. I went in with Rheumatoid Arthritis and severely
swollen ankles that have been like this for more than two years. Within two weeks, almost half the swelling is gone, and
my mobility is improved. I appreciate her very much!


Tracey S. June 16, 2014



The best of the best! Yang Health Center has helped with a variety of ailments, and we always get relief and help.
Friendly service, too.


Kathy L. June 16, 2014



I've been seeing Dr. Yang for over a decade.


Angela H. June 10, 2014