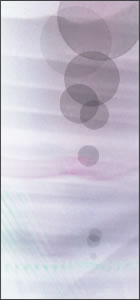 10640 North College Ave.
Indianapolis, IN - 46280
(317)340-1427 (317)816-4006


Chinese Acupuncture and Spine Care

Please call (317) 816-4006 or (317) 340-1427 for a consultation.

Testimonials

Jennifer L
.
(Poor Circulation)


I am 62 years old and I have very poor circulation in my left leg. My son suggested that I try acupuncture, and so I
began visiting the Yang Health Center for acupuncture treatments. I cannot believe the amazing improvement in
my ability to walk without pain that has resulted from the acupuncture treatments. I would recommend acupuncture
for circulatory and pain problems. I have been so pleased that I have actually bought gift certificates for 3 friends
so that these friends can have the opportunity to let Yang help them.



Becky S.
(Herpetic Neuralgia)


Thank you so much for your excellent acupuncture treatments which gave me so much relief from my post herpetic
neuralgia from the shingles. When I first came to see Dr Yang in December 2005,I had been experiencing shingles +
their effects for about 2 months. I was in so much pain and was taking pain pills + sleeping pills and wearing
lidocaine patches, but still in pain. My doctor told me the next approach she would take would be anti-convulsants,
I had from shingles that morphine would be another option. I could not imagine taking either one of these drugs
and so I wondered if acupuncture might help. Even after the first treatment, I began to experience some relief. Now
, after several strong treatments, some herbs and herbal patches, I am able to manage what little pain remains.
Thanks again and I am looking forward seeing Dr Yang in the future.