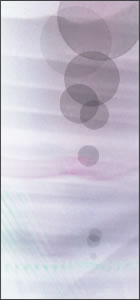 10640 North College Ave.
Indianapolis, IN - 46280
(317)340-1427 (317)816-4006


Chinese Acupuncture and Spine Care

Please call (317) 816-4006 or (317) 340-1427 for a consultation.

Testimonials

Robert M.
(Leg Pain)


I have been suffering with leg pain and discomfort for over 3 years. I have seen a neurologist, chiropractors and
my family doctor with no results. After 3 sessions with Dr. Yang, I have improved remarkably so that I am now able
to sleep much better without the use of pain medication.



Rong C
(Foot Pain)


My feet got pain bothers me more and more, I visited Yang health center, Dr yang gave me a feet adjustment, after 3
treatments felt totally different. Pain was gone. I can walk as long as I want.



Belinda, RN
(Knee pain and Shoulder Pain)


I am a registered nurse and was having pain in my shoulder area from chronic muscle strain. Eventually my pain
also turned into nerve involvement which affected my left arm. I tried many treatments including physical therapy
which didn't work for me. I was also having knee pain so I decided to give acupuncture a try because it worked in
the past for vertigo. After two treatments my knee pain was gone and after 5 treatments my back and shoulder pain
was 80% better and it was virtually painless!



Mark L.
(Neuropathy Muscle Pain)


I am a 55 year old man, who at 28 years old was stricken with muscle pain and loss of extension in my hands, arms
legs and feet. I have been too many doctors, paid a lot of money and time. I heard about acupuncture years ago
but was skeptical. A lady suggested this nice doctor who is very knowledgeable in Chinese medicine and
acupuncture. She was right, after 3 treatments I felt less pain and more range in my feet, legs and arms. Now after
5 treatments, I am convinced and pleased to write and tell others that acupuncture works. I wish I came to see Dr.
Yang years ago.



Yvonne Bania
(Diabetic, Leg Neuropathy)


I have been receiving acupuncture treatments for several years starting in California and now in Indianapolis with
Dr. Yang. I feel that Dr. Yang is very through in her approach. My treatment program has included herbs and
acupuncture for the treatment of pain due to diabetic neuropathy and cramping. I have felt my condition has
improved noticeably after 3 weeks of being under her care. Dr. Yang is very kind and caring person.


Previous
Next