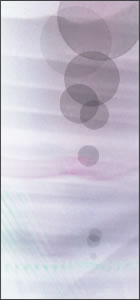 10640 North College Ave.
Indianapolis, IN - 46280
(317)340-1427 (317)816-4006


Chinese Acupuncture and Spine Care

Please call (317) 816-4006 or (317) 340-1427 for a consultation.

Testimonials

Young S. Kim
(Auto Accident)


I had an auto accident a couple months ago and have a neck and shoulder injury with minor finger pain. My wife
recommended me to Yang Health Center for treatment. With oriental acupuncture and chiropractic together, my
pain is so much easier now. The good thing about Yang Health Center's treatment, unlike western medicine, is that
there are no side effects and it goes directly to the problem area only. I am glad that I made the right choice to get
my treatment from Dr. Yang's Health center.



Niu Dong
(Auto Accident)


I and my wife recently had an auto accident and saw many doctors, but it did not help. I have a lot of pain and can't
sleep at night. Finally we found Dr. Yang and she gave us acupuncture, Cupping, Chinese herb, physical therapy,
and Chiropractic adjustment. After few treatments, we felt much better. All the medical conditions and treatment
are excellent!



Tiffani Pecerra
(Auto Accident)


After a car accident I was in immense pain. I experienced much difficulty sitting. The treatment I received at Yang
Health Center alleviated my discomfort.